Driving Test Assesment Checklist
Auto Car Practical Driving Test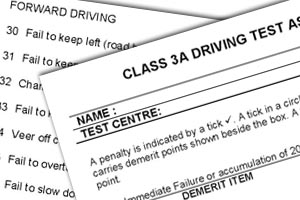 Download the Full Class 3A Driving Assessment Checklist
In order to assess your ability to drive you will be tested on the following:
1. Starting and Stopping
* To move off smoothly.
* To apply brake smoothly.
* To stop and move off on a slope.
2. Reversing, Directional Change, 'S' Shaped Course and 'Crank' Course
* To park correctly.
* To reverse correctly.
* To change direction correctly.
* To driver through the 'S' shaped & 'crank' Course correctly.
3. Driving Technique and Use of Control:
* To overtake/regulate speed to suit changing road condition.
* To take correct position at road junction.
* To change lane at the right time.
* To use traffic lane correctly.
* To have proper control of gear/steering.
* To use horn only when necessary.
* To give signal correctly and in good time.
* To make use of rear view mirror correctly.
4. Traffic Rules:
* To observe and obey promptly all traffic signs and signals.
5. Emergency:
* To react promptly in an emergency.
6. Safety:
* To pay attention to traffic condition at all times.
* To show courtesy and consideration to other road users.
On the day of your test, You must produce your IDENTITY CARD, Foreigners must produce Passport, valid provisional driving licence, 1 recent Passport-size photograph.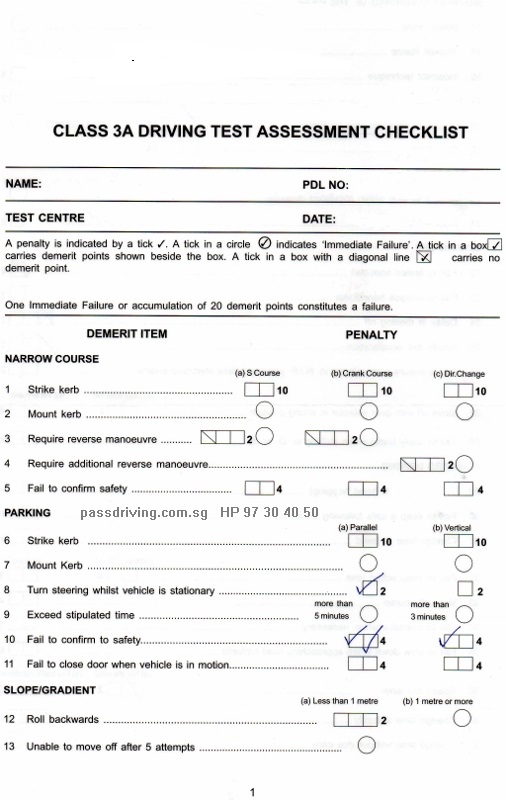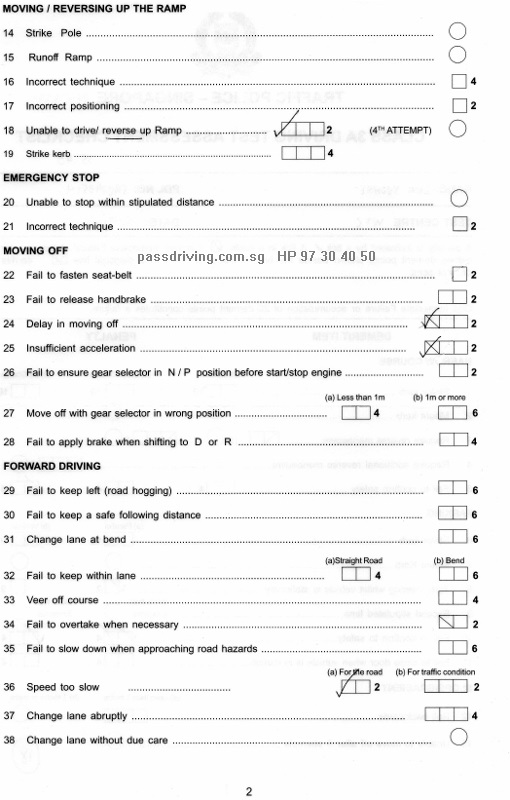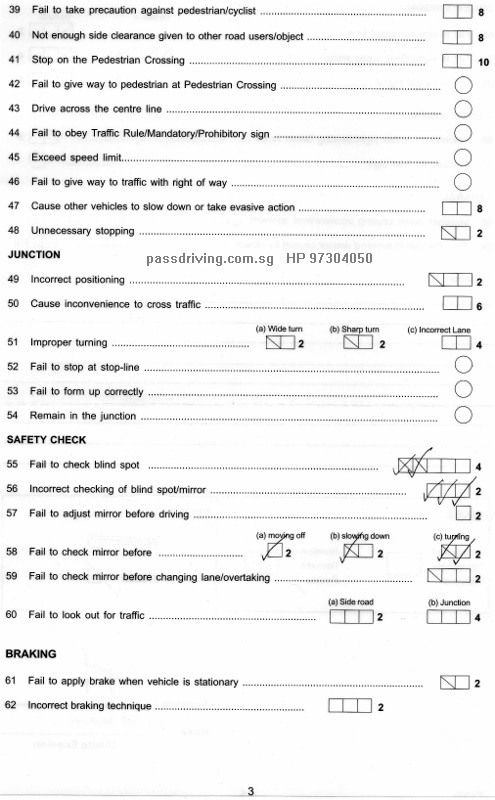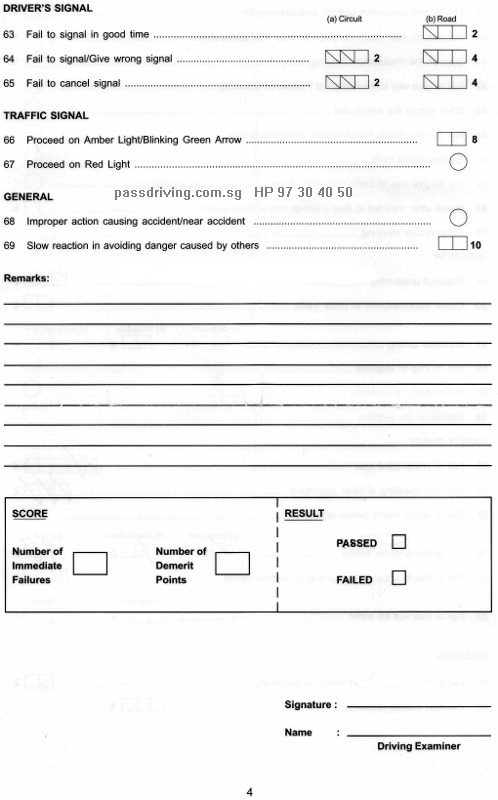 25.3.2016